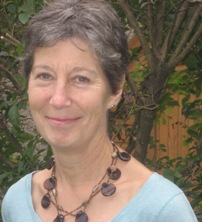 Mindfulness and Psychotherapy in Central Glasgow
Jane Dallas Ross is a psychotherapist and Mindfulness trainer.
Mindfulness 8 Week Training Courses
Mindfulness Refresher Days of Practice
Psychotherapy and Counselling in Central Glasgow
---
Mindfulness 8 Week Training Course, GLASGOW
Thursdays 7pm-9pm at Kagyu Samye Dzong, 7 Ashley Street, Glasgow, G3 6DR.
Next Course starts on 23rd October 2014. Thursday Evenings 7-9pm.
With a whole day session at the 6th week, on Saturday 29th November, from 10.00-4.00pm
Email or phone for registration details.
Course fees: £175 includes tuition, course notes and practice CD
"I really enjoyed the company of everyone in the group.... there was such a lovely attitude of self-respect and genuine caring for each other". A course participant.
---
Mindfulness Retreat Day of Practice
Nourish yourself and refresh your practice by making time for these different kinds of meditation
Suitable for those who have completed a course or who have some other experience of mindfulness or meditation.
Venue: Kagyu Samye Dzong, 7 Ashley Street, Glasgow G3 6DR
Lunch: Delicious home made soup is available for a donation
Cost : £20 (£15 concessions)
Date : 20th September 2014, 12.00 till 4.00
---
Taster Sessions
One of the most effective ways of learning about the potential benefits of Mindfulness training is by way of a taster session.
The next Taster Session is on Thursday 29th May, 7 - 8.30 pm
All welcome including those with previous experience of Mindfulness
Come and join us, I look forward to meeting you
Payment by donation
---
Psychotherapy and Counselling in Glasgow
As an integrative psychotherapist and counsellor with over 25 years of experience Jane works with anxiety and depression, bereavement, work related stress and Jane is a specialist practitioner with trauma and abuse. Jane also works with couples and individuals regarding relationship issues.
Jane's psychotherapy practice in central Glasgow is based at Park Therapy Practice, 5 Labelle Place, Glasgow G3 7LH and she also works from premises in the West End of Glasgow
For booking courses, to arrange a psychotherapy or counselling session, or for further information please phone or email

07721 014 880, info@chooseself.com
---
Jane has trained in Mindfulness with the NHS and The Mindfulness Association. She has run courses within the NHS and has worked using and teaching these skills to people experiencing depression, trauma, stress, and physical illness or who simply want to develop a more meaningful lifestyle.