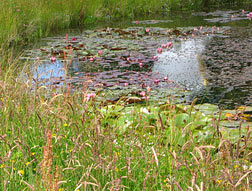 About Jane
Jane has had a lifelong interest in promoting health and mental wellbeing. In 1982 she began training in psychotherapy and has enjoyed the opportunity of working as a psychotherapist with many individuals and groups over her years of practise.
Beginning from an interest in body-orientated approaches to therapy, for the last twelve years her therapeutic activity has centred on working with individuals who have experienced trauma and abuse.
Jane has Therapy practices in Glasgow and Oban.
Jane's counselling practice in Glasgow is at Park Counselling, 5 Labelle Place, Glasgow G3 7LH. Appointments available Monday, Tuesday, and Wednesday.
Jane's counselling practice in Oban is at The Therapy Rooms, 26 High Street, Oban, PA34 4BG Appointments available Fridays.
Jane has had a varied and full life, working in wholefood co-operatives, gardening,and group work in various organisations. Jane has traveled throughout Europe, fruit picking, crewing for Sail boats and gaining life skills.
In 1993, Jane started a love affair with horses and as well as becoming an accomplished horsewoman, Jane started to see the benefits of working with horses in a therapeutic environment.
The non verbal connection with horses enables people to relate to the horse and oneself in a real and unique way. the horse responds and gives feedback in its own particular way which enables relationships to develop that may be deeper and more accessible for some people.
Jane brings all this experience of connecting at all levels particularly in the natural environment to her teaching and her therapeutic practice.
She first developed her own Mindfulness practice following a retreat with the Zen teacher Thich Nhat Hahn in 2003 and since then has continued to develop her personal practice through extended retreats in Scotland and at Plum Village, Thich Nhat Hanhn's practice centre in France, and through participation in mindfulness practice groups.
The principles of mindfulness inform every element of her everyday life including her approach to therapeutic work.
"What I love about Mindfulness is that it can lead us to a more compassionate relationship with ourselves and others."
Jane has trained with the Mindfulness Association, studying mindfulness in depth and completing the teaching Skills modules. Jane now teaches Mindfulness in various settings.