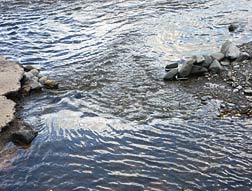 Insight Dialogue Groups
The 8 week training gives a good understanding and structure to be able to establish a Mindfulness practice. However when we start to allow our present moment experience, we find that it is not always peaceful. Often strong emotions come to the surface and in some cases long buried issues come into our awareness.
For all of these reasons it is helpful to practice in groups where there is support and dialogue about the individual experience of practice.
Insight Dialogue groups provide a supported environment in which to deepen the practice and feel safe. This enables a deepening awareness of our compassion and the space to explore more indepth levels of enquiry.
These groups are for people with some experience of Mindfulness and ideal for people who have attended an 8 week training.
For more information about Insight Dialogue Groups contact Jane on 07721 014 880 or email
info@chooseself.com